Geodetic track surveying
New service:
To check compliance with specified tolerances, RSV has been determining transverse dimensions, position and height, i.e. the internal geometry of the superstructure, since 1994. These results describe the steadiness, ride comfort and wear of the objects in form of a spatial curve as "experienced" by the vehicles. For the evaluation of the absolute position and location in space, a geodetic survey of the external geometry is required, which is determined by main axle points with coordinates and geometric alignment elements between neighbouring points (DB Ril 883).
The results of geodetic surveying are required in the field of track construction and maintenance work, among other things for
As-built survey and documentation
Staking out track and switch systems
Pre- and post-measurement of tamping work
Minimum clearance outline measurements
Assessment of clearance outline constrictions ...
In addition to pre-measuring with the GEDO CE, we are able to carry out a wide range of surveying services around the track.
Track surveying
Classic longitudinal and transverse profile measurement
Track measurement with GEDO Rec
Creation of data sets for control of tamping machines
Carrying out acceptance measurement according to Ril 883
MessReg Switch inspection according to Ril 821.2005
Preparing of slab track installation with GEDO CE according to Ril 883
CAD system for creating and editing of as-build drawings
Engineering survey
Development of track geometry projects for new and existing railway installations
Track and switch staking Ril 883
Geodetic fixed point field control Ril 883
Documentation of encroachments (extensions) into the clearance gauge (narrow sections) in accordance to Ril 883
Drawing of site plans
Control and evidence measurements
Geometrically correct levellings
For the tasks of measuring, recording and analysing the track position as well as for
construction and maintenance applications, we have this equipment:
Trimble

GEDO CE 1.0

- consisting of tachymeter and prism trolley (gauge 1435)
Trimble Robotics Total Stations S8 and RTS633
Trimble DiNi - digital levelling devices
Trimble TSC3 Remote Control / Tablet PC Panasonic FZ-G1
Mephisto laser fixed point meter
Track and switch geometry measurement Vogel&Plötscher MessReg and CDM, Krabbe
Various software applications e.g. field software from Trimble such as GEDO Track Survey, GEDO Office 2 (GEDO Rec, GEDO Vorsys, GEDO Tamp), Vestra Seven, BricsCAD
Transport vehicles VW Multivan
Request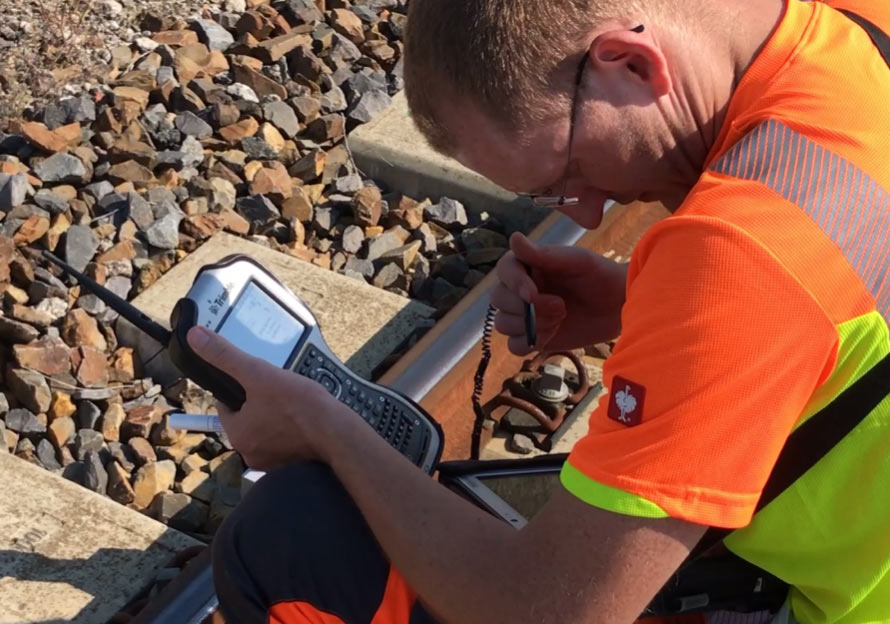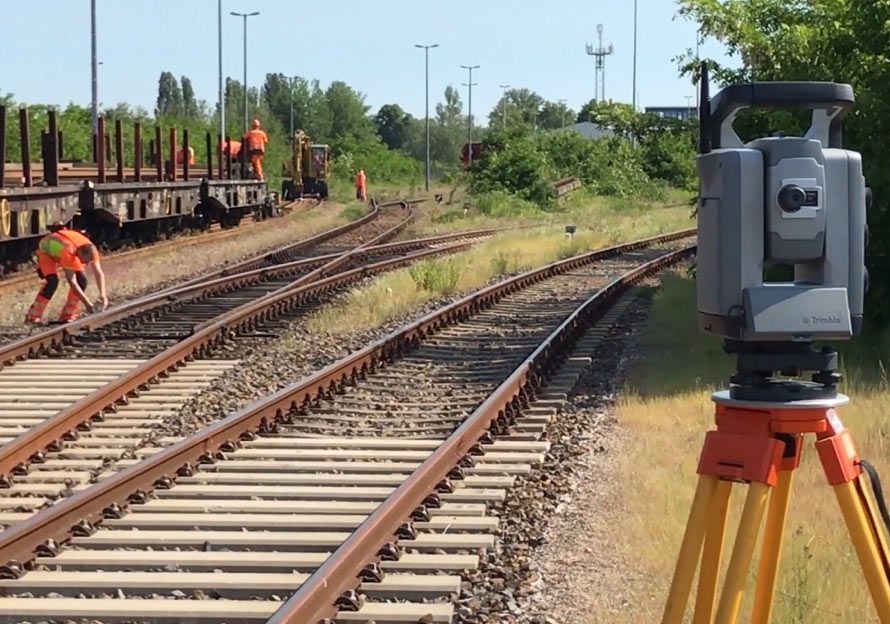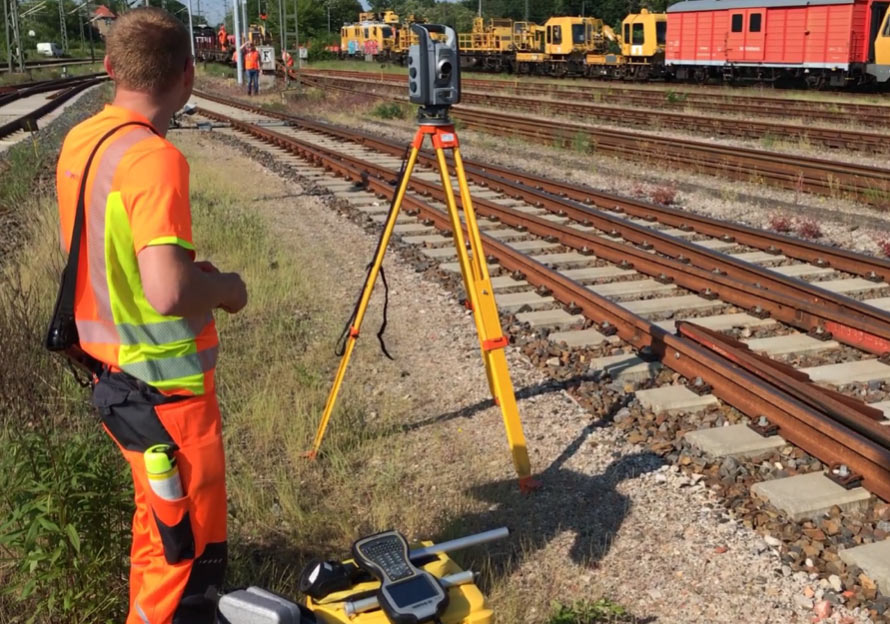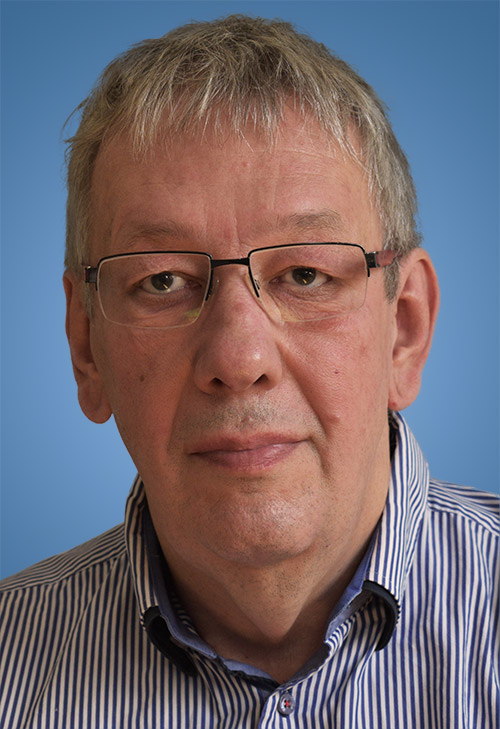 Contact and information:
Heiko BÖTTRICH
E-Mail: Heiko BÖTTRICH
+49 173 964 5601