Infrastructure data management for transportation companies
The provision of qualified data has been simplified considerably by improved information technology, track diagnostics and modern methods of inspection since the introduction of digital measuring systems. The need for information is increasing and in parallel the available data sometimes grows to frightening volumes. With the number of measurement parameters, the accuracy of the equipment and shorter measurement intervals we are threatened with a new problem, which could well be referred to as "data swamping".
For these available amounts of data to be changed into relevant information for maintenance management, it is recommended to reduce these to the essential and to bring them into a portable and structured form that allows their inclusion into the data base of maintenance management systems. Classification and data refinement procedures and the data model of the IDMVU with the interface standard VDV 456 should form the basis for this.
The BMVBS research project Infrastructure-Data-Management (IDMVU) displays the necessary data structures needed for the maintenance solutions in the form of a conceptual data model and an interface standard for data exchange for inventory and condition data of the whole network. It has been published as VDV guideline 456 in Germany www.idmvu.org.
Our experts brought their extensive field experience to the 3rd and 4th level of this research project:
Inspection & analysis
Database-based condition analysis
Maintenance and facility management
Seminars & Training
for a condition-based, innovative maintenance management for track, signalling, catenary and traction power supply. The 16 sub-processes of maintenance management are a result of this project.
The data management and the data structure of MR.pro® comply with the IDMVU standard.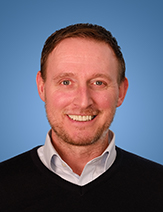 Contact and information:
Mario RAINER
E-Mail: Mario RAINER
+49 6502 98790-28