MR.pro® in maintenance management
MR.pro® has proven its worth as an expert system and practical input solution for recording, evaluating and deriving the required maintenance measures for the condition of tracks and switches - but it is capable of even more:
MR.pro® is a software product for the technical maintenance management of complete rail infrastructures. It provides the maintenance process with information on the inventory and the condition of the railway assets. Bundled and clearly arranged. So in addition to the track superstructure above all of: overhead line, control and safety technology, traction power supply and structures.
In addition to planning and contracting, the management of maintenance and repair orders under economic and value-preserving aspects is one of the most important functions of MR.pro®. For this purpose, our software offers comprehensive numerical and graphical analysis tools for evaluating and visualizing the condition and substance of rail infrastructure. These are the basis for the generation of comprehensible decisions of necessary and meaningful repair and maintenance measures. The integrated controlling module effectively supports plant managers in the quality monitoring up to the economic life management and an active warranty management.
Bidirectional interfaces ensure the connection of MR.pro® to business maintenance management and planning systems, so-called ERP systems such as SAP/PM.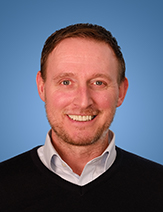 Contact and information:
Mario RAINER
E-Mail: Mario RAINER
+49 6502 98790-28